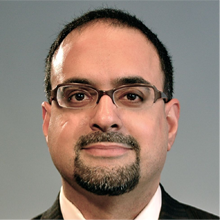 Sudeep Ghai
Chief Customer and Commercial Officer
PANELISTS SESSION
16 November 2019 | 12:00 - 12:45 | Panel discussion: The rise of low-cost, long-haul (LCLH) routes
As passengers continue to prioritize cost over everything else, budget travel is no longer reserved for short-haul flights.  However, whilst everyone wants low cost travel, does the business model for LCLH work financially for airlines? 
 
•
If you can't beat them, join them? How have LCLH flights affected legacy and full service carriers? 
•
Could interlining in the low cost/long haul market help longevity?
•
Discussing lessons learned from Primera
•
Where will ultra long haul models fit in an airlines future plan?